Why should I invest in Iran
Iran qualifies from many respects to be a good location for investment and doing business. it has huge potential for investing after the termination of economic sanctions, Some of the features are highlighted below:
1. Vast domestic market with a population of 80 million growing steadily 2. Young, educated and cheap labor force 3. Excellent strategic geographical position 4. The quick and easy access to neighboring markets with a population of 350 to 400 million 5. Developed and ready infrastructure 6. Cheap and abundant raw materials, energy and transportation 7. The four-season climate and climate variability in the country 8. Fiscal incentives 9. Security and political stability 10. Untapped and consumer market ..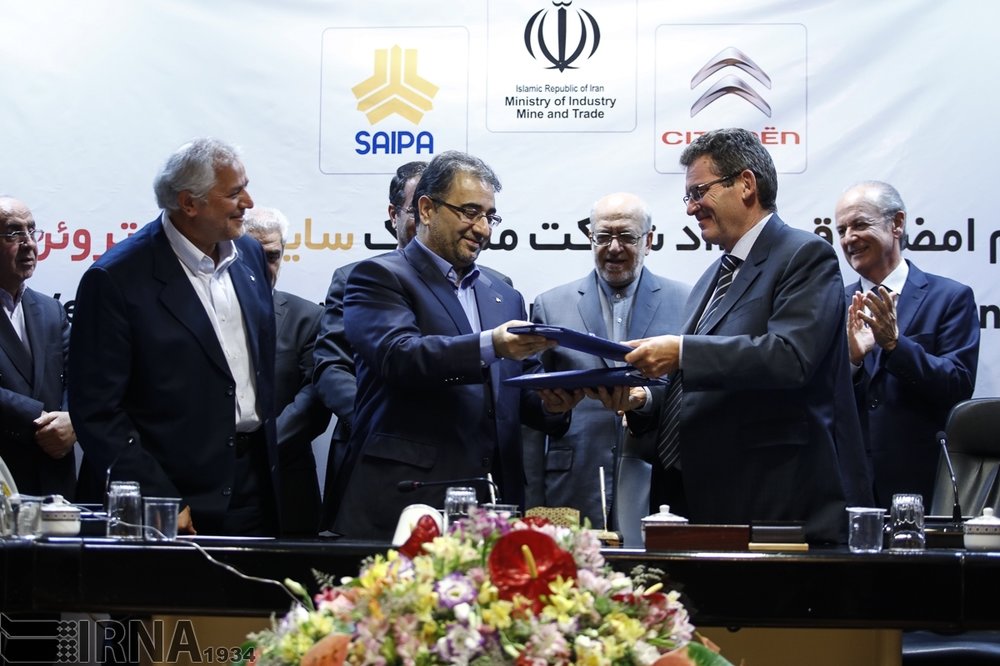 PSA Group unveiled a second Iranian manufacturing deal on Thursday as the French carmaker seeks to reclaim the leading position it once enjoyed in the Middle East's biggest auto market, until U.S.-led sanctions forced its withdrawal.
The Paris-based carmaker struck a framework deal with Iranian counterpart Saipa to invest 300 million euros ($330 million) in the development and production of three Citroen models through a new joint venture.
Under the agreement, to be finalized by the end of 2016, Citroen and its Iranian partner will introduce the first of three planned new models for the French brand in 2018.
PSA, which pulled out in 2011 under U.S. pressure, now faces stiffer competition from Chinese rivals that have grabbed more business in the intervening years – as well as western peers such as Renault flocking back with newer models.
"This agreement opens up a new chapter in our history of cooperation with Saipa," PSA Chief Executive Carlos Tavares said. "Our aim is to provide our Iranian customers with modern vehicles that meet the highest comfort, safety and technology standards."
Iranian car registrations approached 1.6 million cars at their 2011 peak, with PSA claiming almost 30 percent of the market, before collapsing under the weight of sanctions.
The deal with Saipa, Citroen's partner since 1966, follows a joint venture deal inked last month between Peugeot and state-owned Iran Khodro.
The 4th joint commission meeting of Iran-Pakistan border trade held on July 19-20 in Quetta, capital of Pakistani province of Balochistan led to sign MoU on border trade.
Head of Iranian Sistan and Baluchestan province organization of Industry and Mine Nader Mirshekar and the head of Quetta Customs House Jaddoun co-chaired the commission.
Cooperation for bilateral commercial facilities and necessary preparations for land, rail and aerial transportation were underlined by the MoU.
The MOU envisaged reduction of existing obstacles in mutual customs cooperation, developing activities of border markets, efforts to expand banking relations, joint investment in border area, holding exclusive exhibition in Quetta and Zahedan of Iran and formation of joint commission of Chamber of Commerce of the two neighboring provinces.
TEHRAN – Giles Dickson, the CEO of the European Wind Energy Association (EWEA), said that renowned European companies are keen to invest in Iran's renewable energy sector, especially in wind energy sphere.
Dickson made the remarks in an exclusive interview with the Tehran Times on the sidelines of the 4th Iran Wind Energy Conference which was held in Tehran on Tuesday.
Asked about the challenges and advantages of investing in Iran's wind energy projects, Dickson said that Iran has the potential to generate more than 30 gigawatts (GW) of electricity from wind energy.
EU members are interested and ready to seize this opportunity to transfer their knowledge and technology to Iran and of course to invest in the country's energy sector, he stressed, recommending that Iran could facilitate the presence of European companies by providing them with straightforward contracts in which land registry, conditional lease and Power Purchase Agreements (PPAs) are clearly stated.
Mentioning the challenges facing foreign investors in Iran, Dickson said that since there are still some obstacles in banking transactions with Iran, the most important challenge facing foreign investors is to overcome such hurdles and to find resources and export credit agencies to finance their projects.
Of course, local finance agencies could help tackle such problems too, he noted.
The CEO also delivered a speech in the conference in which he briefed the audience on the history of Europe's wind energy industry and European Wind Energy Association.
He also mentioned the investors' expectations from Iran among which payment guarantees, the conditions for disputed settlement and long term grid development and clarity on costs were mentioned.
 'Long-term interests of investors guaranteed'
Addressing the audience, Iran's Energy Minister Hamid Chitchian underscored the development of the country's energy sector in recent years and said that the post-sanctions era has presented a great opportunity for both domestic and foreign investors.
He noted that after the nuclear deal the number of foreign companies interested in investment in the country's energy sector has increased drastically.
 'Energy ministry has no financing problem'
Elsewhere in his remarks, Chitchian said that Iran has put producing 5 GW of electricity from renewable sources in the next five years on its agenda. In this regard, the ministry welcomes foreign investors and offers its all-out support for them. "The ministry doesn't have any problem regarding financing," he said.
He also assured that the ministry will issue payment guarantees for investors, adding that the purchase guarantee period has been extended to 20 years from the previously 5 years.
The minister also emphasized the importance of domestic production and explained that the ministry will raise guaranteed purchase price by up to 30 percent for those companies that use local technologies and equipment.
Hooshang Falahatian, the deputy energy minister; Mohammad Sadeqzadeh, the managing director of Renewable Energy Organization of Iran, known as SUNA; Jan Hylleberg, the CEO of the Danish Wind Industry Association; and Mustafa Serdar Ataseven, the president of the Turkish Wind Energy Association, also delivered speeches in the conference.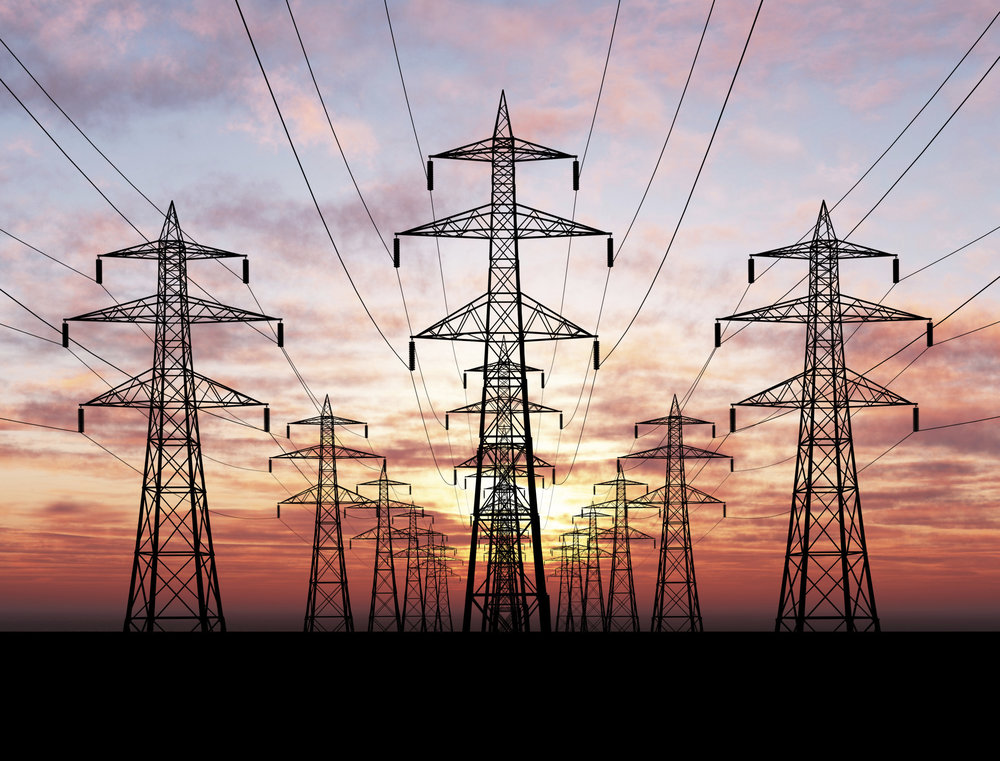 Iran is stepping up the search for overseas investment in its energy infrastructure after talks with Siemens and Rolls-Royce that point to the gradual opening of the country's economy following the lifting of international sanctions.
Hamid Chitchian, Iran's energy minister, met representatives of both companies in London last week to discuss collaboration in power generation technology.
The talks were focused on so-called decentralized power generators that can provide more localized and flexible supplies of electricity than big power stations.
No deals were struck but Chitchian told the Financial Times that Siemens and Rolls-Royce were interested and he hoped to "reach a result" soon.
Rolls-Royce said last week's talks with Chitchian involved the potential use of piston engines made by the group's power systems business in Germany.
"The minister requested a meeting with Rolls-Royce to discuss the renewal of Iran's energy infrastructure and whether our diesel and gas power generation systems have a role to play," it said.
Siemens said: "We have a close dialogue with the Iranian government and local partners in the area of infrastructure, energy and technology. We have been active in Iran for about 150 years and we have never left the country."
Any deals would add to a provisional licensing agreement in March to allow Mapna Group, an Iranian energy and infrastructure conglomerate, to manufacture Siemens' F-class turbines in Iran for use in gas-fired power stations.
The lifting of international sanctions related to Iran's nuclear activities in January has removed many barriers to foreign investment in the country, with its energy sector one of the areas of greatest interest.
Deals with western oil and gas groups are yet to fully materialize but energy infrastructure companies have been quicker to move in. Turkey's Unit International last month struck a $4.2bn agreement with Iran's energy ministry to build seven gas power plants.
Chitchian said he expected more deals in future. "We have received various proposals for investment inside our country; some for building power stations and some to manufacture power plant equipment."
Many companies and banks remain wary of Iran. While international sanctions have been lifted, some unilateral U.S. sanctions remain.
Chitchian acknowledged there were "still some problems" because of the "slowness" of banks in resuming relations with Iran but he said the "trend is positive".
"Those companies and countries that can immediately adapt to the new situation will be the winners," he added.
Iran needs investment to modernize and expand its power network to ensure the country has enough electricity to support economic growth.
It plans to add 26,500 megawatts of generating capacity in the next five years on top of the current 75,000MW, according to Chitchian. Almost a fifth of the new capacity will come from renewable sources such as wind turbines as part of carbon-reduction commitments at the UN climate talks in Paris last year.
Dalga Khatinoglu, an expert on the Iranian energy market for the Natural Gas Europe news service, said Iran would need $15 billion of investment in new generating capacity in the next five years and a further $5 billion in the transmission network.
"Iran strongly needs immediate foreign investment because the country has no choice but to boost rapidly its power generation capacity," said Khatinoglu. "Iran's electricity export plunged during the past two years due to the rapid increase of domestic demand."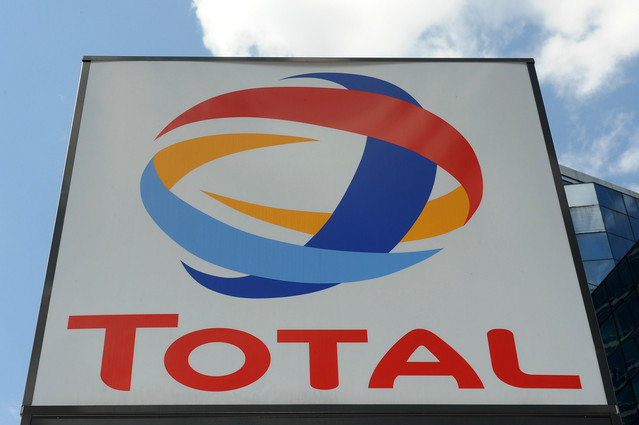 TEHRAN – Representatives of the French oil giant Total visited Parsian Energy Intensive Industrial Special Economic Zone in Iran's southern province of Hormozgan to explore investment capacities, Shana reported on Saturday.
In a meeting, Hassan Shahrokhi, director of the zone, and the French company's envoys discussed the projects with the feature of comparative advantage to be implemented in the area.
Shahrokhi briefed Total representatives on advantages of investment in special industrial zones and noted that based on Iran's law, investors can use many exemptions and advantages in such areas.
The envoys for their part, acknowledged that investment in Parsian Zone is highly lucrative and with low risk.
Establishment of petrochemical complexes with annual capacity of 20 million tons of petrochemical products is among projects foreseen for this strategic area.
By establishing mining infrastructures, Iranian Mines & Mining Industries Development & Renovation Organization (IMIDRO) has paved the way for foreign investment in the zone and so far several major international companies have shown interest in establishment of their specialized docks in the zone.
With an area of 9800 hectare, Parsian Zone, a subsidiary of IMIDRO, is located in the west of Hormozgan province.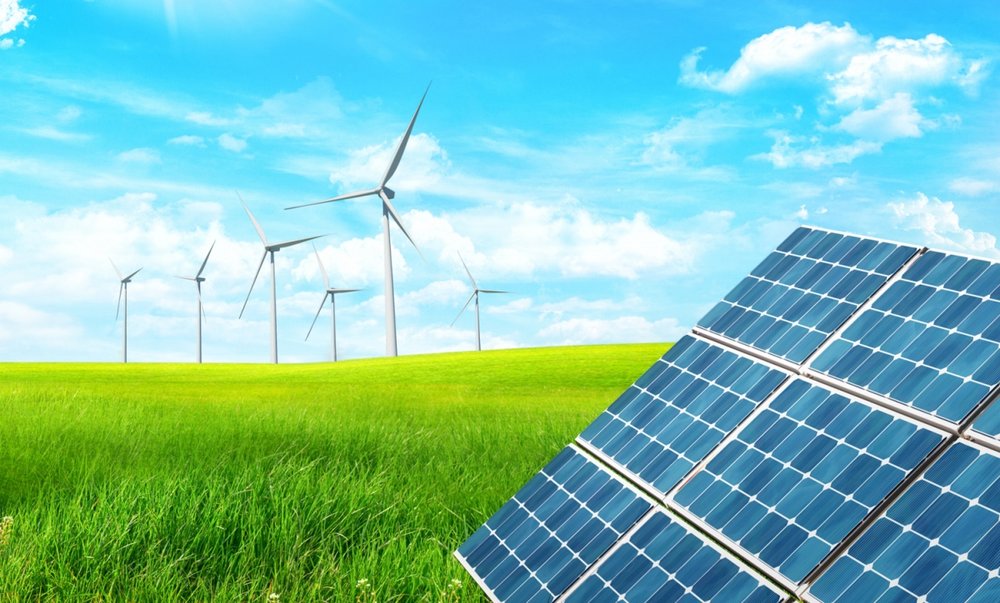 Iran is planning its first tender for utility-scale renewable-energy projects by year end as it begins a green power build out that could draw $12 billion of investment by the time it's complete.
The nation wants to install 5 gigawatts of renewable energy in the next five years and an additional 2.5 gigawatts by 2030, Iran's energy minister Hamid Chitchian said Thursday in an interview in London. The Persian Gulf nation, re-opened to investors following last year's nuclear deal, has been courted by international green power investors at the same time it boosts oil production for export.
"We're not going to use the money from oil in that sector at all," Chitchian said. "All the investment will be done by the private sector, including local and foreign companies."
At least 150 trade delegations from around the globe have visited Tehran in the six months since economic sanctions were dropped.
Tehran's government is seeking commerce with countries and companies offering the best financial terms rather than prioritizing political and historical ties. The energy ministry is already in talks with some of the world's largest renewable-energy players including Vestas Wind Systems A/S and Siemens Wind Power Ltd., Chitchian said.
Vestas' chief sales officer, Juan Aratuce, said last month that Iran could be an important new market for wind energy. Automaker Iran Khodro Co. is negotiating with South Korea's LG International Corp. to jointly develop electric vehicles.
"Foreign direct investment dried up during the sanctions but it is already starting to flow," said Mohammad Hassan Habibollahzadeh, Iran's charge d'affaires in UK "Many companies have signed agreements during the last few months. Electricity is considered to be one of the most important sectors."
Most of Iran's power plants are over 40 years old and need to be renovated and repowered, he said. The government is planning to invest a total of $50 billion in its electricity system in the next seven years.
Iran will tender 1 gigawatt of wind and as many as 3 gigawatts of solar, likely in several stages, Chitchian said. It is also seeking to build biomass and geothermal plants and swap natural gas for electricity with Armenia.
Iran may also add solar to its system of energy swaps, which before sanctions were lifted allowed the country to trade crude for refined products. Under a so-called "solar for service" program, developers and land owners would split cash flows generated from power sales.
Iran currently supplies 80 percent of its power from natural gas and wants to raise that figure to 90 percent by the end of next year.
Greek Environment and Energy Minister Panos Skourletis and Iranian Deputy Foreign Minister for Europe and America Majid Takht-Ravanchi agreed to expand energy cooperation between the two countries, noting the big potential in this area, the Greek ministry said in a press release.
At a meeting that also included Iran's ambassador to Athens and Hellenic Petroleum CEO Grigoris Stergioulis, the Iranians highlighted their increased cooperation with Greece's largest refiner. The two sides also discussed liquefied natural gas (LNG) projects, renewable energy and ways to conserve energy, the Greek ministry said.
Skourletis said Greece wants "to be a bridge between Iran and the European Union" and confirmed Athens intentions to boost energy cooperation between the two countries.
Takht-Ravanchi, during his visit to Greece also met with Greek Minister of Economy, Development and Tourism, Giorgos Stathakis in Athens on July 13. They discussed all the aspects of extending Iran-Greece cooperation in areas of economy, trade, and industry, in their bilateral talks. They also expressed willingness to look into areas of pharmaceuticals, advanced technologies, ship building and shipping, tourism, and banking.
The Iranian and Greek officials also vowed to realize the agreements signed during the February visit of Greek Prime Minsiter Alexis Tsipras in Tehran.
TEHRAN- The British Photovoltaic Association (BPVA) will construct a €1.5-billion solar plant with the capacity of 1,000 megawatts in Iran, the association's chairman of the board Reza Sheibani announced, Shana news agency reported on Friday.
BPVA is the National Trade Association of the UK solar photovoltaic industry. It is a strong political and commercial organization.
Explaining that the contract was signed between Iranian Energy Ministry and BPVA in London and in the presence of the Iranian Energy Minister Hamid Chitchian and a number of senior British officials, Sheibani added that besides building the said solar plant, the agreement also seeks establishing a factory at the value of €25 million to build solar panels and transferring technological know-how to the Islamic Republic.
"Construction of the solar plant will be financed by attraction of foreign financial resources and investments, while the solar panel factory, with the capacity of 500 megawatts per annum, will be built via cooperating with Iranian companies," he added.
Iran, which sits on the world's largest natural gas reserve and also holds the fourth place globally in terms of oil reserves, is also showing interest in renewable energy resources to improve energy security, reduce internal dependence on hydrocarbons, and meet its projected growth in electricity demand.
Iran's Central Bank Chief Valiollah Seif discussed issues of mutual interest with President of the Deutsche Bank Jens Weidmann on Wednesday.
The two officials discussed ways to enhance banking cooperation during their meeting in Frankfurt.
Seif also had a meeting with presidents of AKA Bank and DZ Bank.
He is expected to discuss banking issues with the representatives of German-based Iranian companies during his trip to Germany.
Following the implementation of the nuclear deal between Iran and world powers, also known as the Joint Comprehensive Plan of Action, and the removal of western-imposed sanctions, the European countries started considering returning to Iran's lucrative market.
German companies were among the first foreign that started negotiations to invest in Iran.
The trip by Iran's CBI chief comes at a time that there are still financial and banking hurdles on the way of the Islamic Republic to resume full-fledged ties with the western countries.
Promotion of Iran-Greece economic cooperation was discussed in a meeting on Tuesday by visiting Deputy Foreign Minister of Iran Majid Takht-Ravanchi and Greek Minister of Economy, Development and Tourism Giorgos Stathakis.
Takht-Ravanchi is currently in Athens for an official visit upon an invitation by Stathakis.
Addressing a meeting of the Greek men of industry and businessmen, he referred to Iran's satisfying progress in achieving modern industries and technology noting that the grounds are prepared now for boosting economic ties with Tehran.
Recalling a visit to Iran by Greek Prime Minister Alexis Tsipras on February 7, 2016, Takht-Ravanchi said it was 'a turning point' in expanding bilateral relations between the two countries.
He added bilateral economic relations can be developed in various fields including Tehran-Athens cooperation in energy, modern technology, shipbuilding, tourism and pharmaceutical activities.
Takht-Ravanchi said promoting banking relations between the two capitals could facilitate bilateral cooperation between Iran and Greece.
He added that he is to discuss promotion of bilateral banking relations with Greek high-ranking officials in a meeting to be held on Wednesday.
Meanwhile, the Greek official referred to Iran as a large and safe market for investment.
He added that promotion of economic relations between Iran and Greece would benefit both sides.
Stathakis further said that the mass turnout of representatives of Greek firms, industries and merchants in the 5th International Innovation and Technology Exhibition (INOTEX 2016) which was held on May 22 in Tehran indicated Greek industries and merchants' interest in expanding bilateral ties with Iran.
Takht-Ravanchi is scheduled to visit Greek energy minister, deputy head of The Hellenic Parliament which is the parliament of Greece, and the Governor of the Bank of Greece on Thursday.
Join The Ultimate And Irreplaceable Experience Now.
Just define your interests, We will promote the best investment opportunities for you